Herdio In Ceiling Speakers Overview:The Basic Things You Need-to-Know
Nowadays, ceiling speakers are the "go-to" option for speakers in homes because they provide the best solutions for brand-new construction, home additions, renovations, and rebuilds. For the first time, getting to know Herdio's in-ceiling speakers? We'll give you a quick rundown of them here. We describe them in terms of product classification as well as specification comparison.
1. Herdio Ceiling Speaker Types
Note: All of our in-ceiling speakers are passive.
(1) Speaker Only
It must be used with an external amplifier. and it doesn't include Bluetooth Function. If you want to connect it to your Bluetooth amplifier, that is also easily compatible.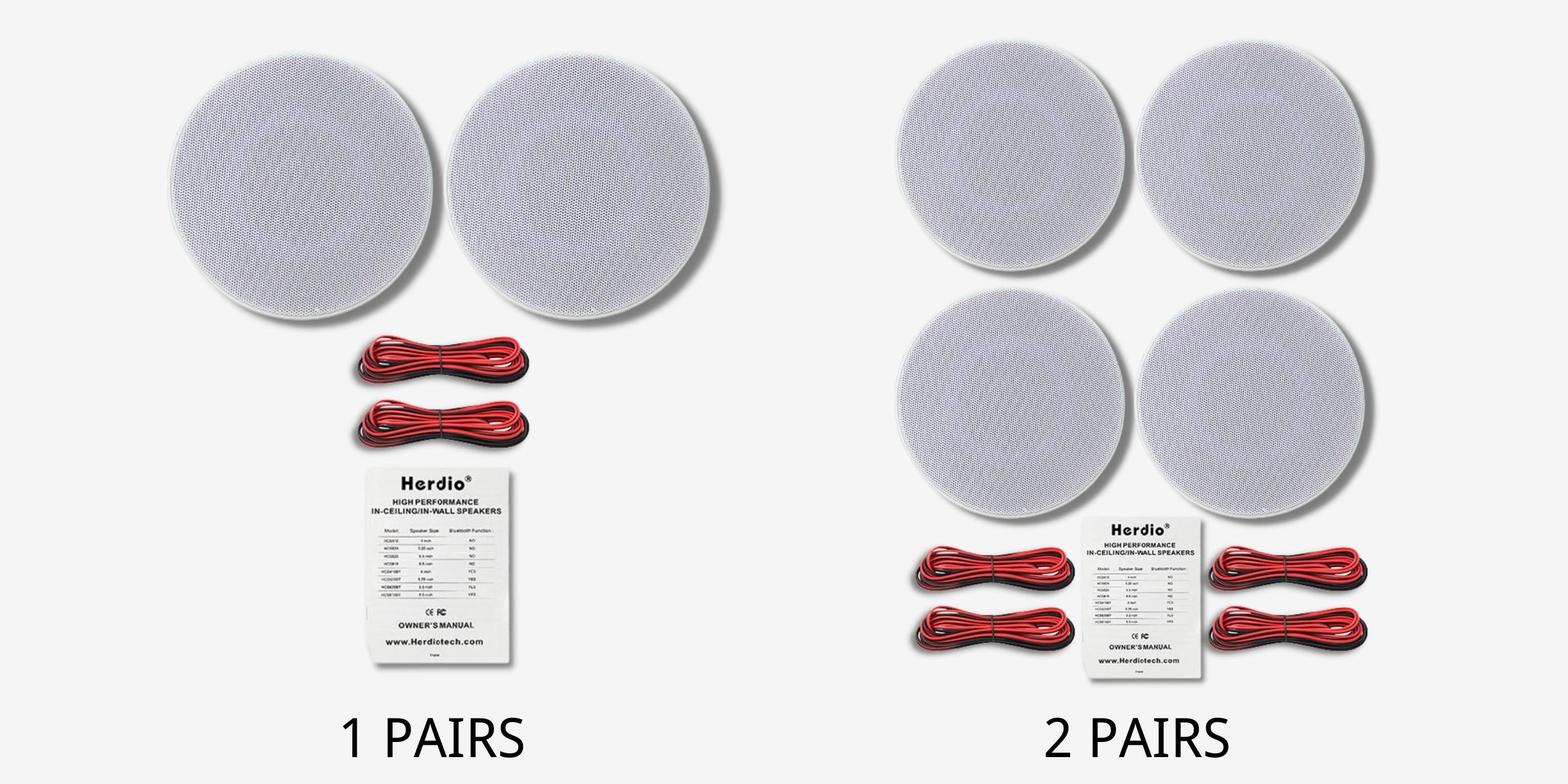 (2) Speakers Sets
That's a complete audio system. It comes with its own Bluetooth amplifier box or inwall wireless audio control. 【with bluetooth power amplifier】The TWS feature allows up to 4 Bluetooth speakers to be connected at the same time for powerful true surround sound. For low-power and high-power ceiling speakers, we have set up two different power supply configurations.【with inwall wireless audio control】It features a USB flash memory reader for media playback, which also doubles as a charging port for your devices. The wall plate receiver includes microphone paging as well as sample source audio control. This one has a dual-channel version and a quad-channel version.
With Bluetooth power amplifier.
With inwall wireless audio control.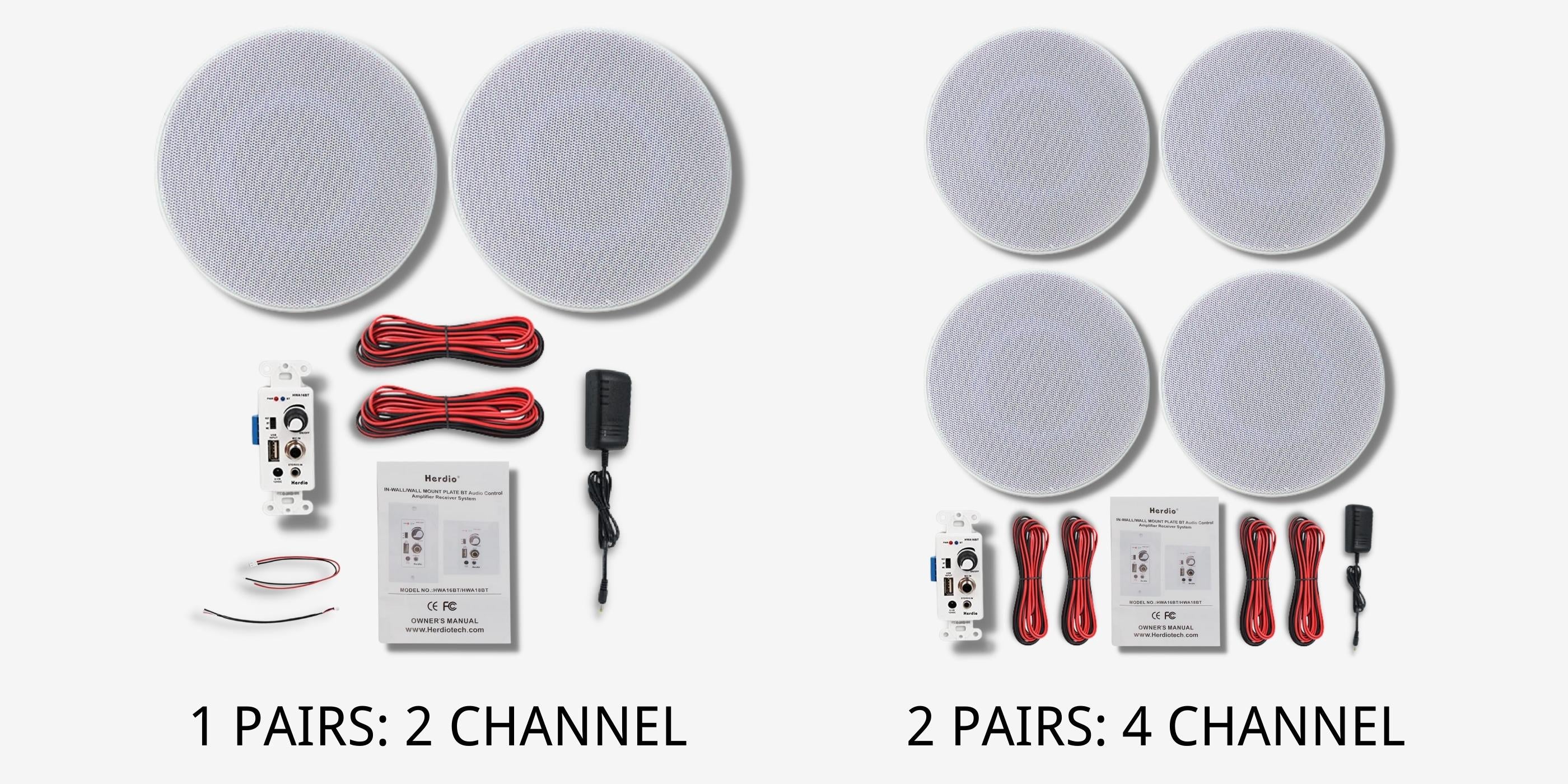 (3) Speaker Accessories
Amplifier, speaker cable and power adapter.
Power Adapter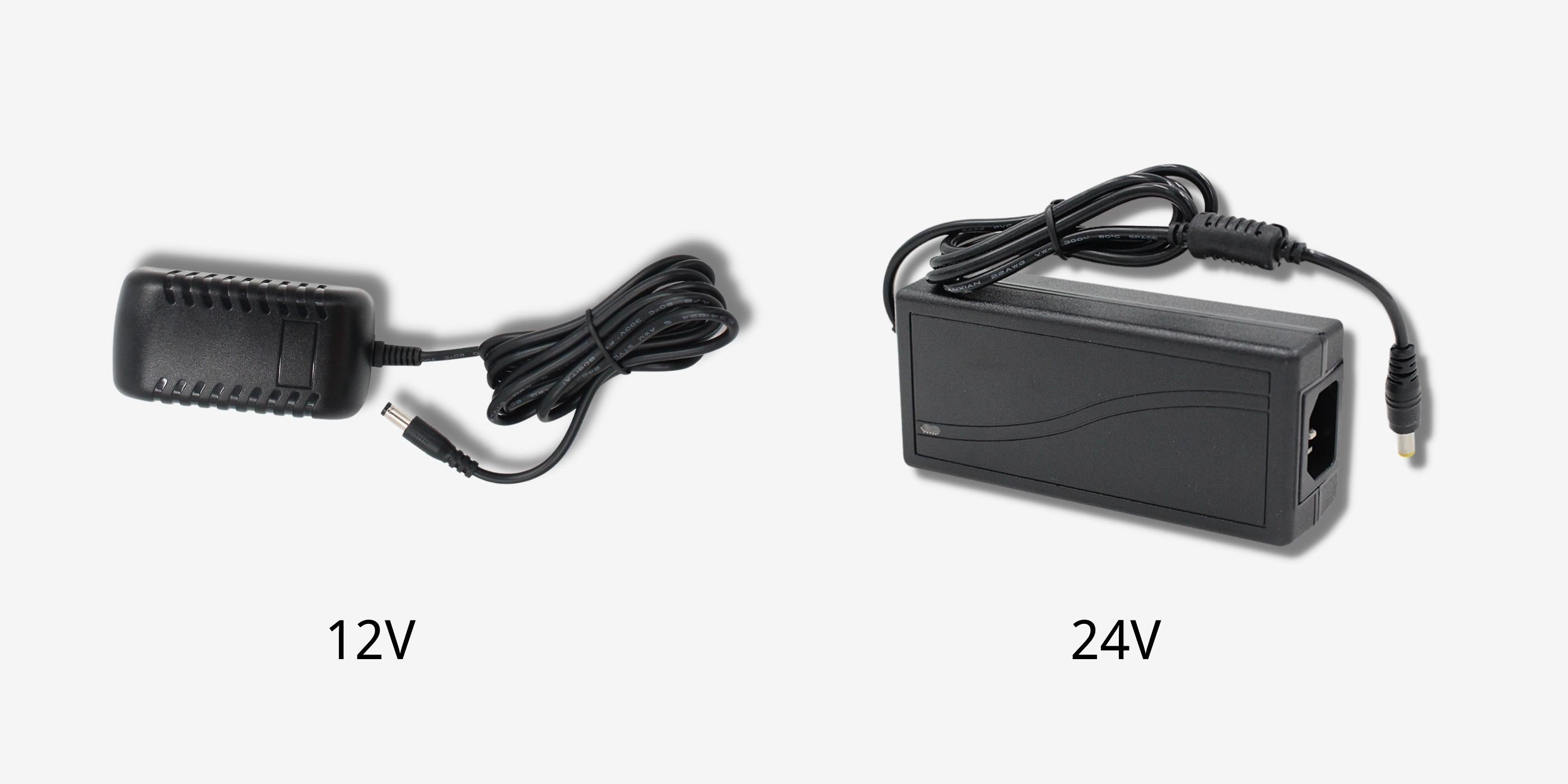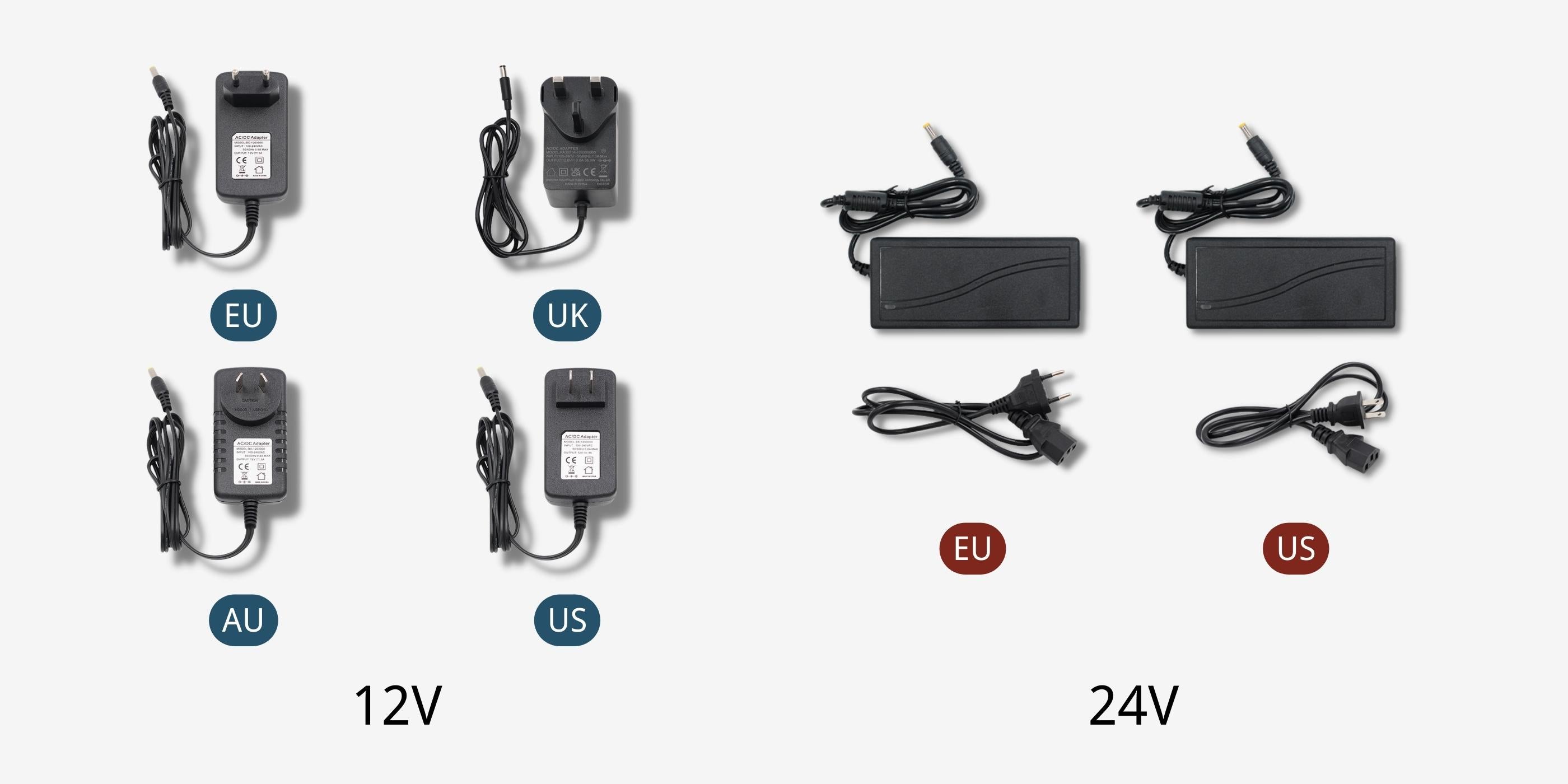 Bluetooth Amplifier
True Wireless Stereo (TWS) uses Bluetooth signals instead of wires or cables to transfer sound.
Bluetooth Amplifier Set
inwall wireless audio control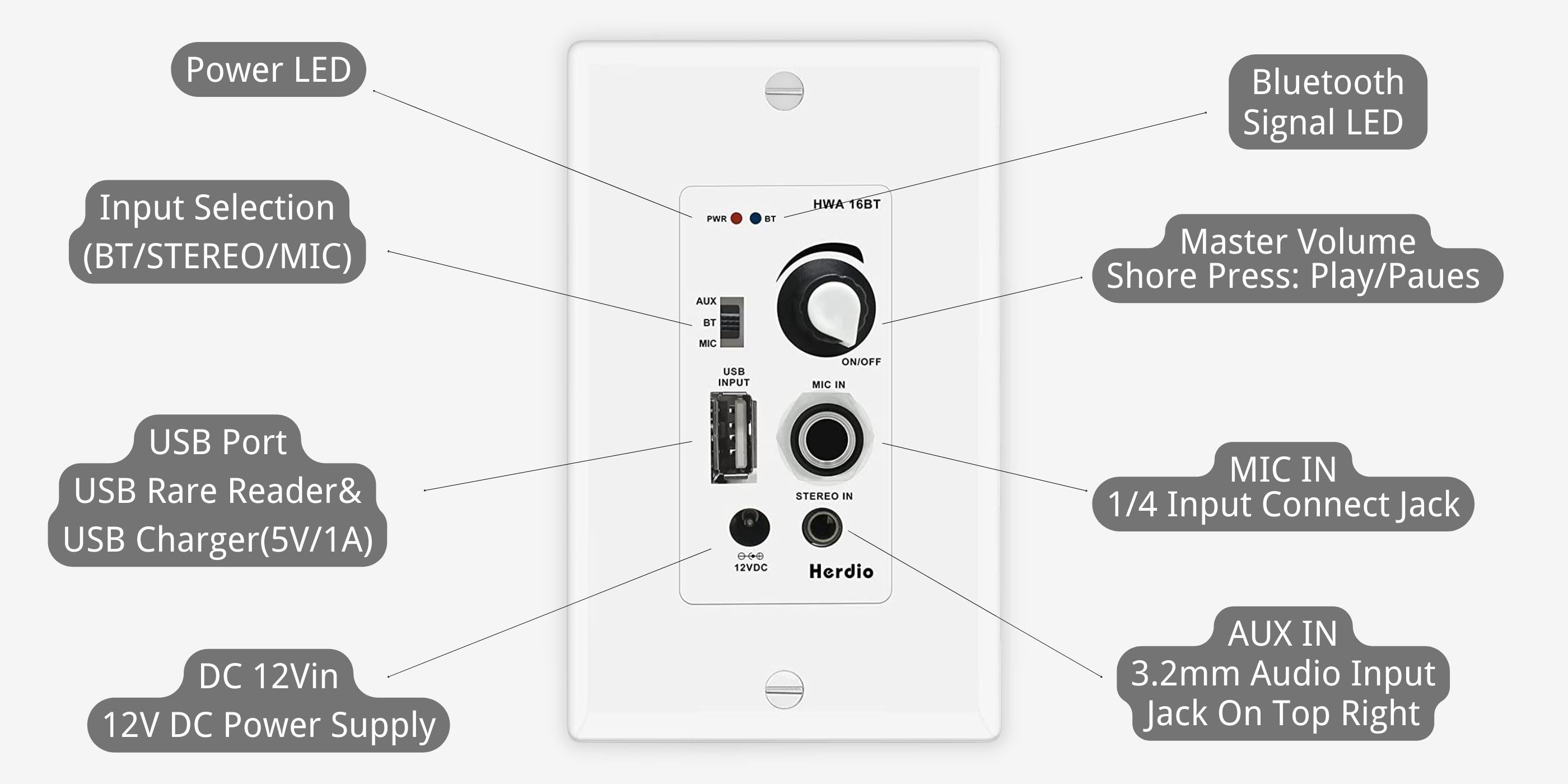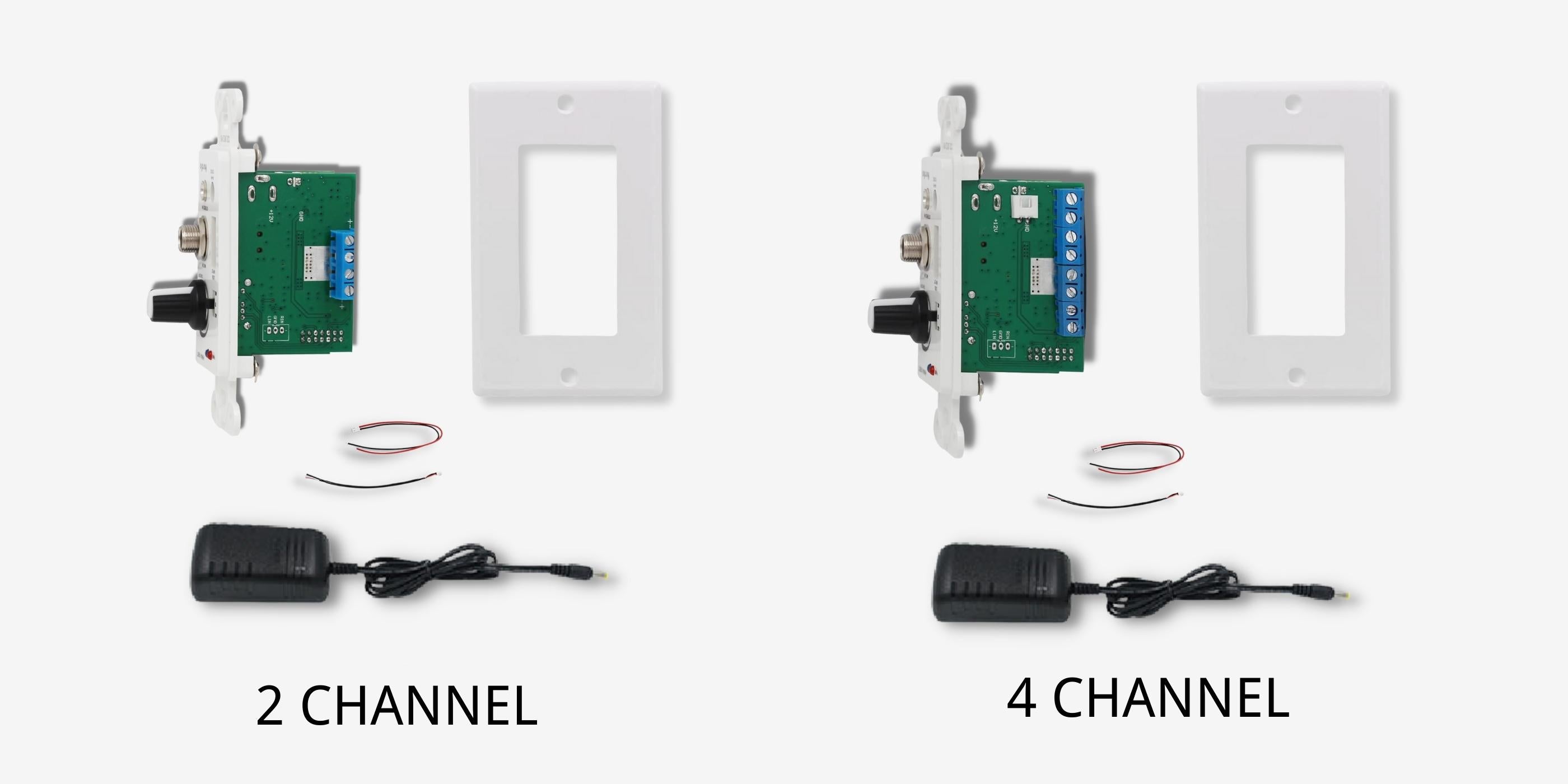 Speaker Wire
2. Specification Comparison
1 PAIRS: Speaker Only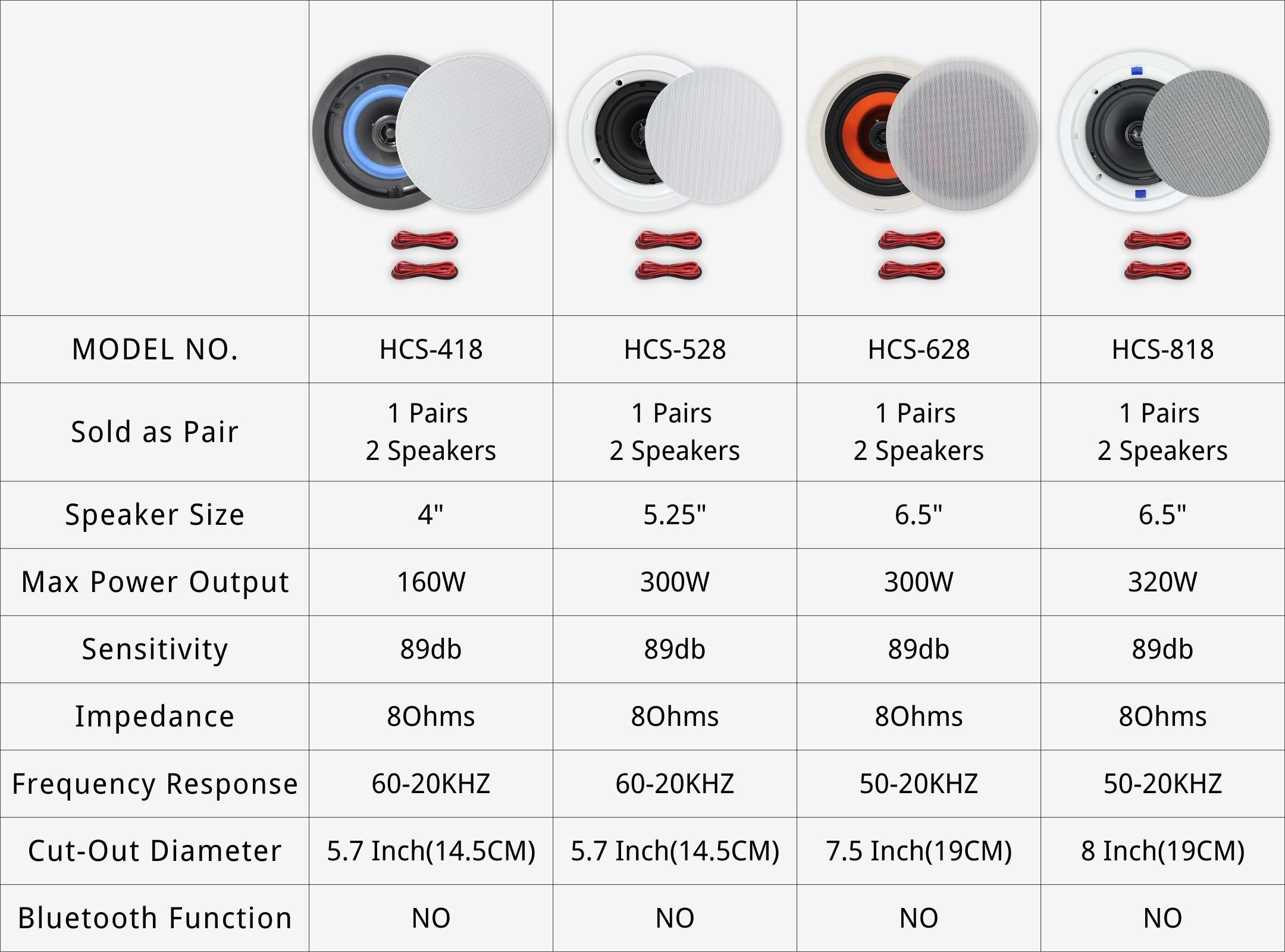 1 PAIRS: With Bluetooth power amplifier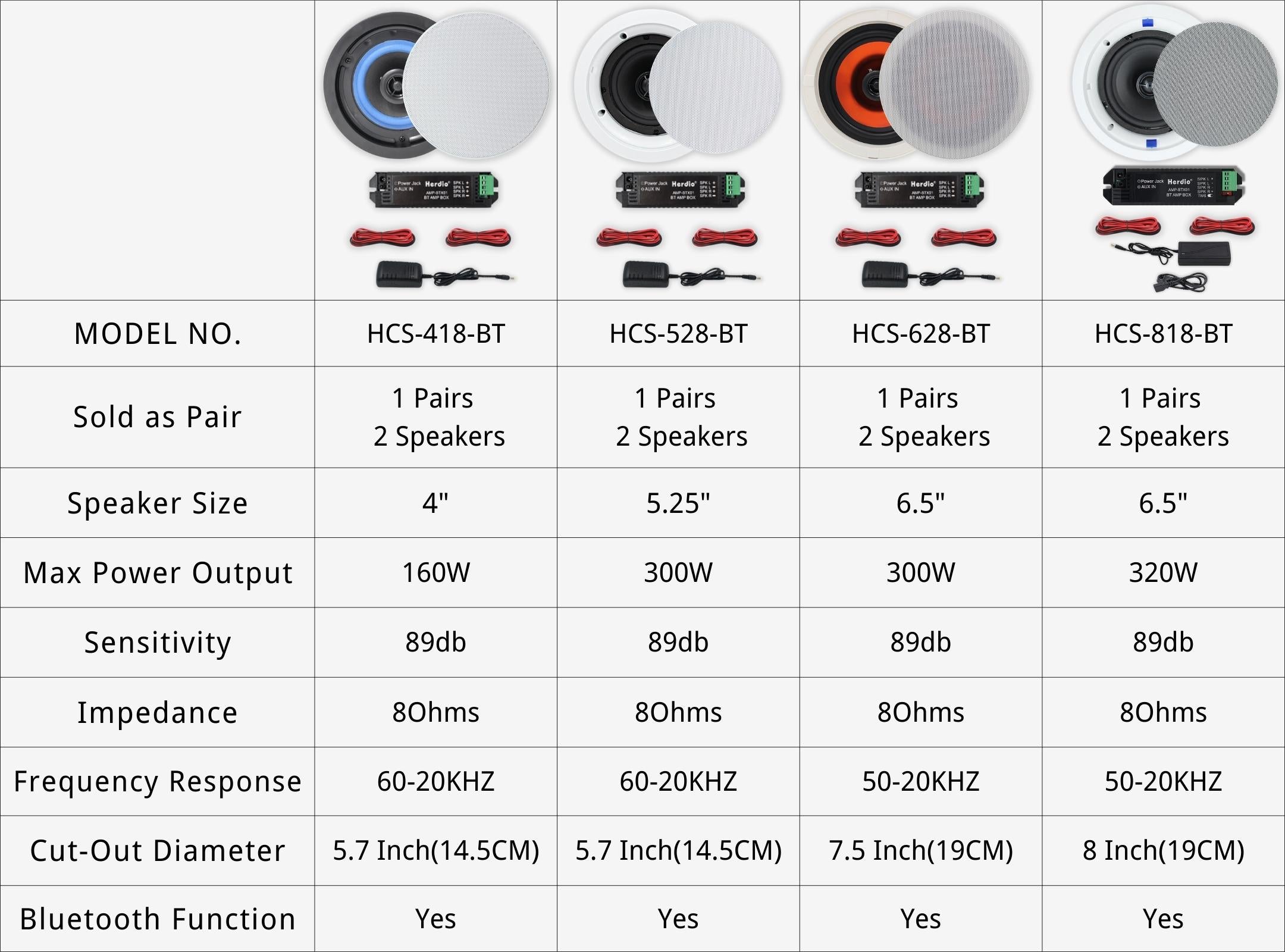 1 PAIRS:  With inwall wireless audio control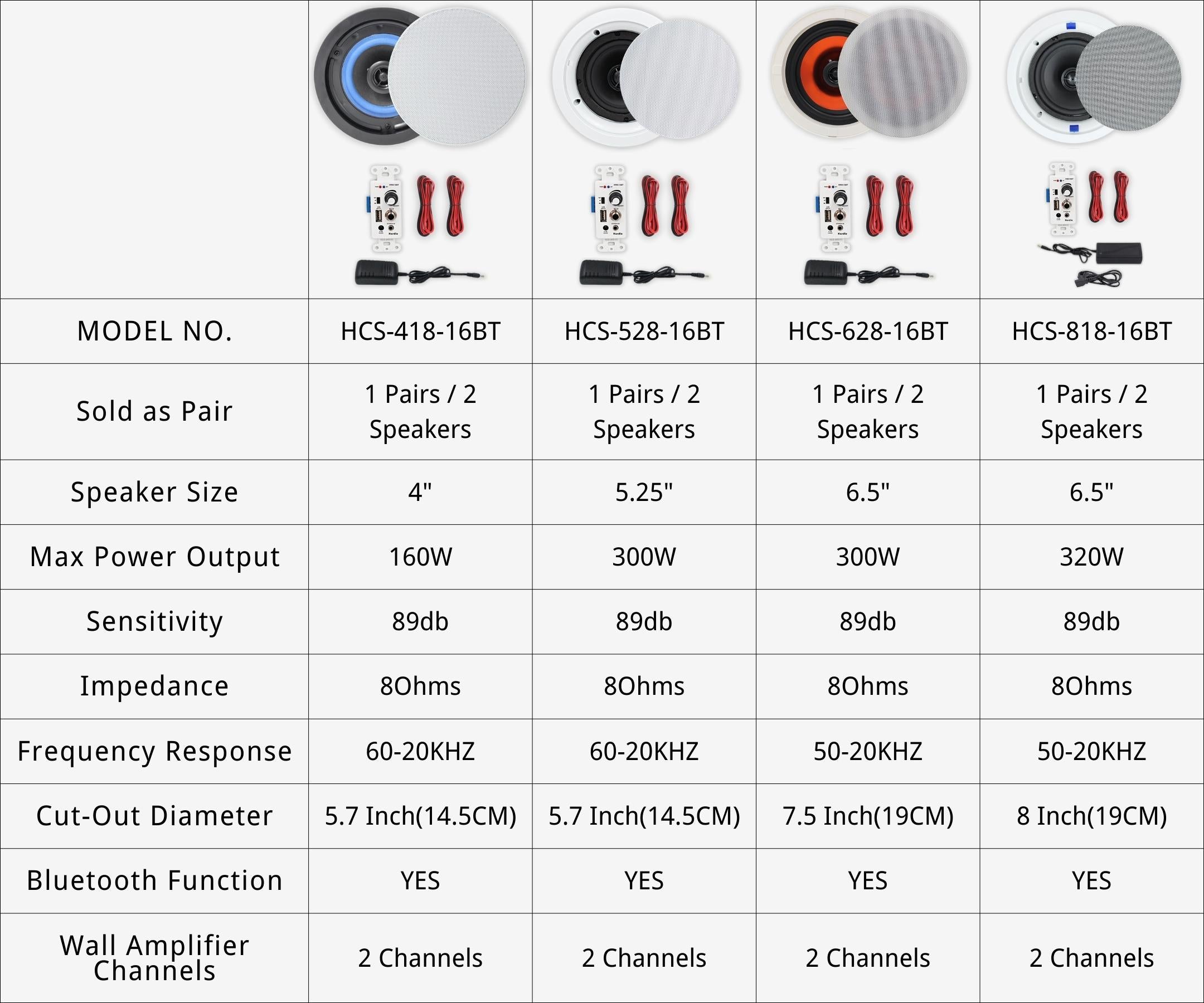 2 PAIRS: Speaker Only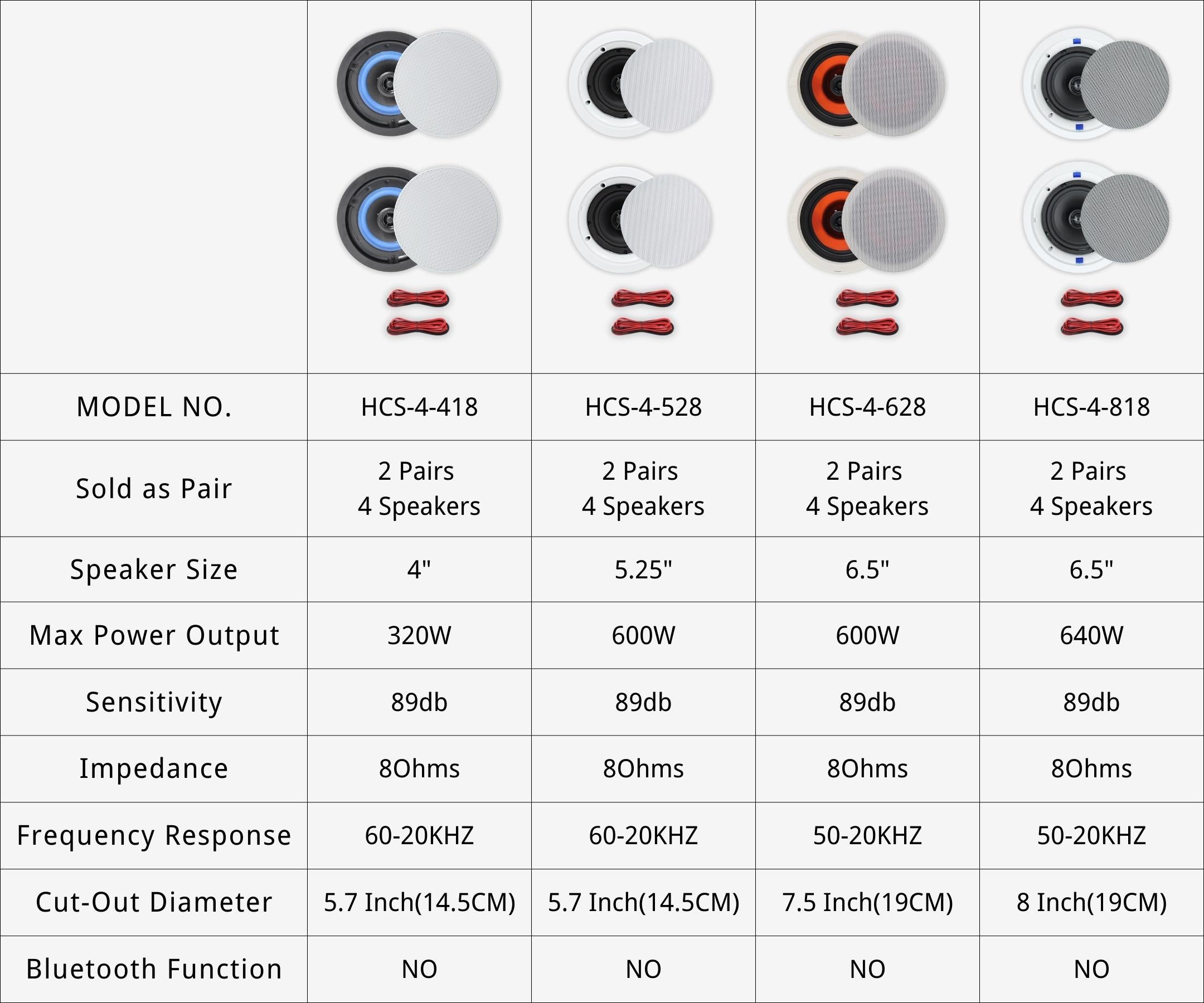 2 PAIRS: With Bluetooth power amplifier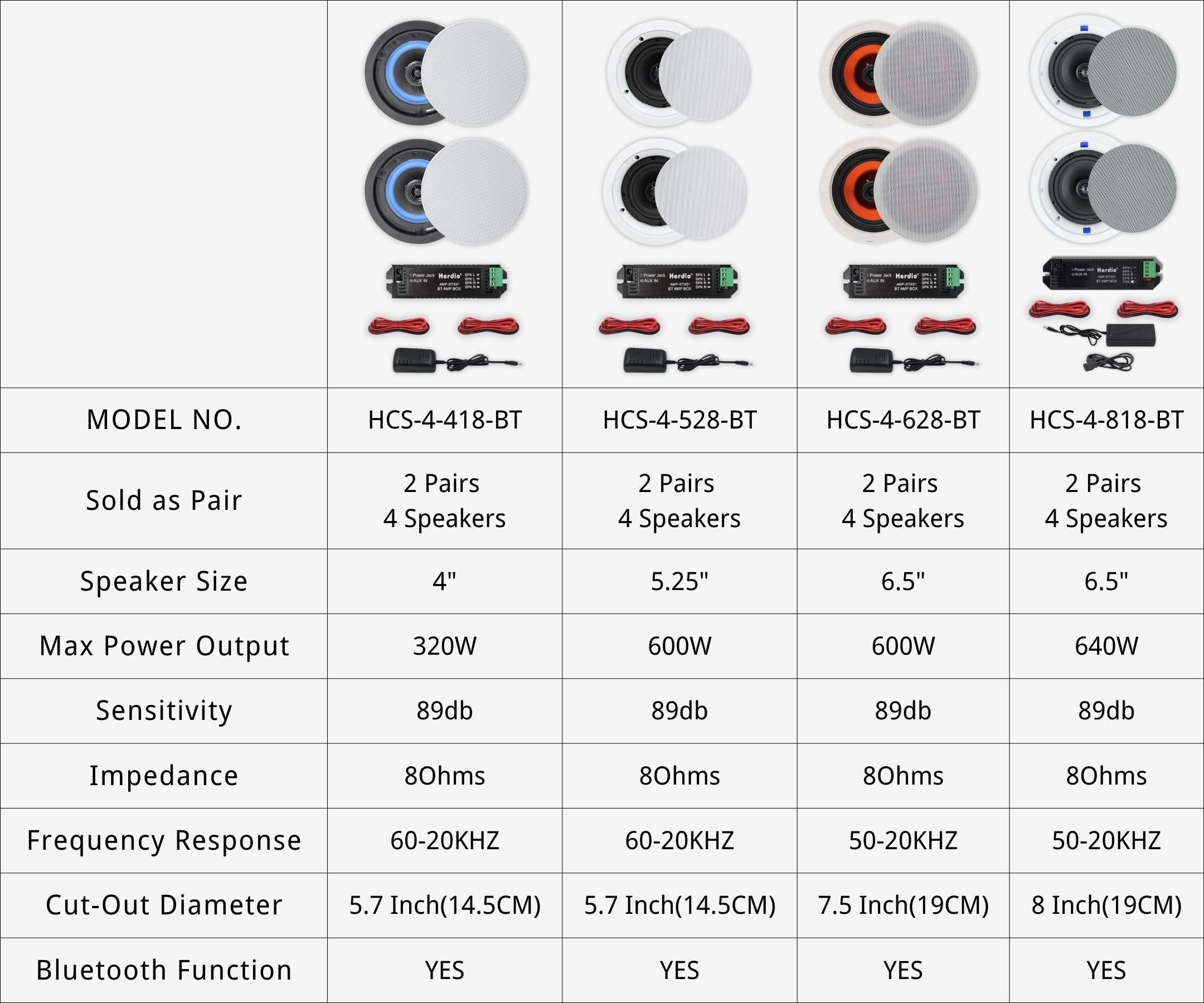 2 PAIRS:  With inwall wireless audio control