Herdio bluetooth ceiling speakers can add a touch of elegance and high quality audio to your home entertainment system. 
These speakers are passive and typically require an amplifier to function. We also provide an amplifier with a 3.5mm Aux audio input. 
However herdio there will be slight differences in use between different amps. In this blog, we'll guide you through the process of 
connecting your Herdio ceiling speakers to your TV using both the Aux input and the Bluetooth functionality.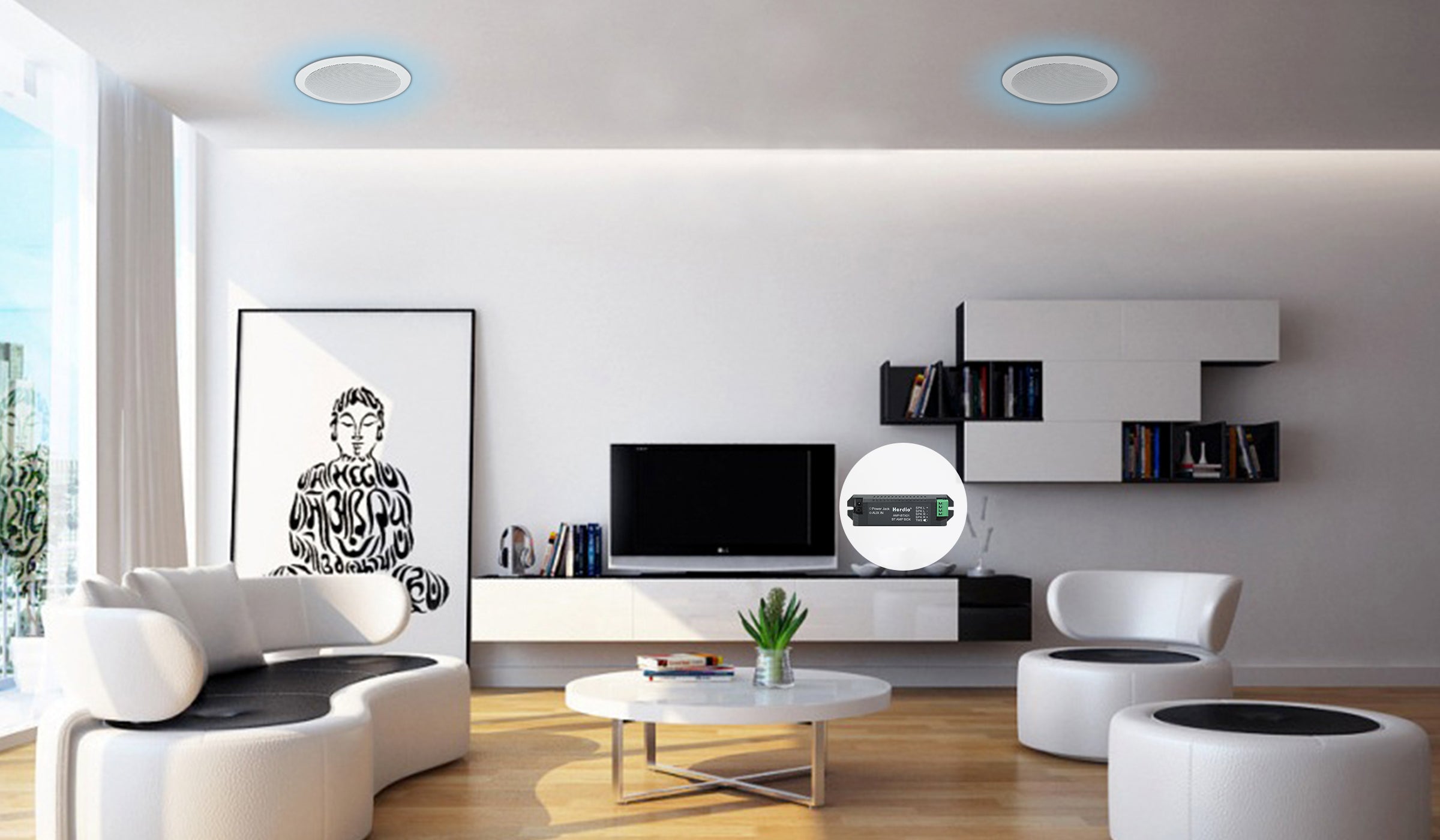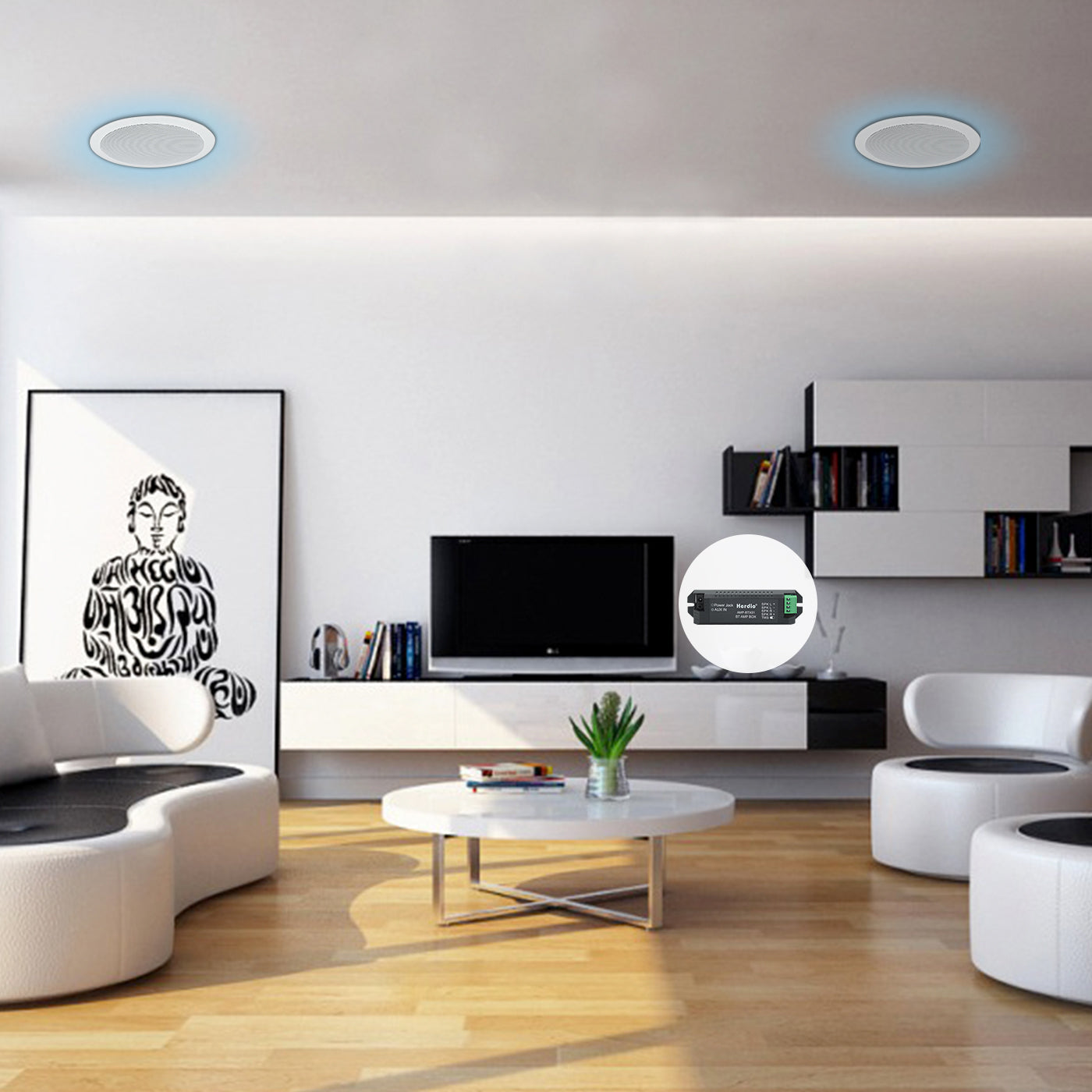 Connecting via the 3.5mm Aux Audio Input
Check Your TV's Compatibility:
Ensure that your TV has a 3.5mm audio output jack. Most modern TVs come with this feature, typically located on the rear or side panel. 
If your TV lacks this port, you may need alternative connection options like optical audio or HDMI ARC.
Connect the Bluetooth Amplifier:
Using a 3.5mm audio cable, link your TV's audio output to the Herdio Bluetooth amplifier's 3.5mm Aux input.
 Make sure the plug fits snugly.
Power On the Bluetooth Amplifier:
Note that there is no power switch here. You can turn the power on and off via the plug.
Set the Amplifier to AUX Mode:
To play audio from your TV, you don't need to set the Aux mode - it's plug and play.
Adjust TV Volume and Enjoy:
Adjust the TV volume to your desired level. The audio should now be routed through the Herdio ceiling speakers.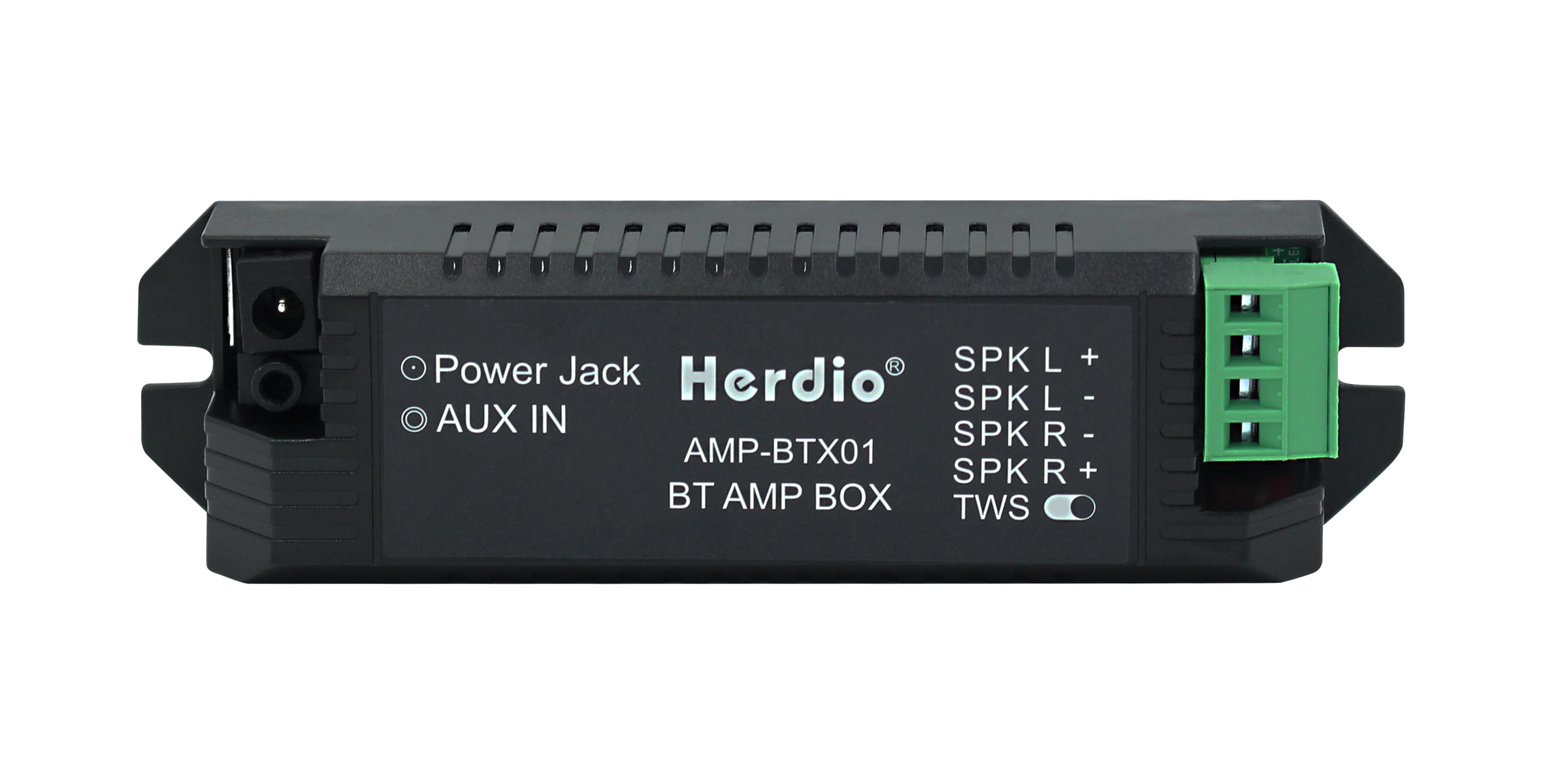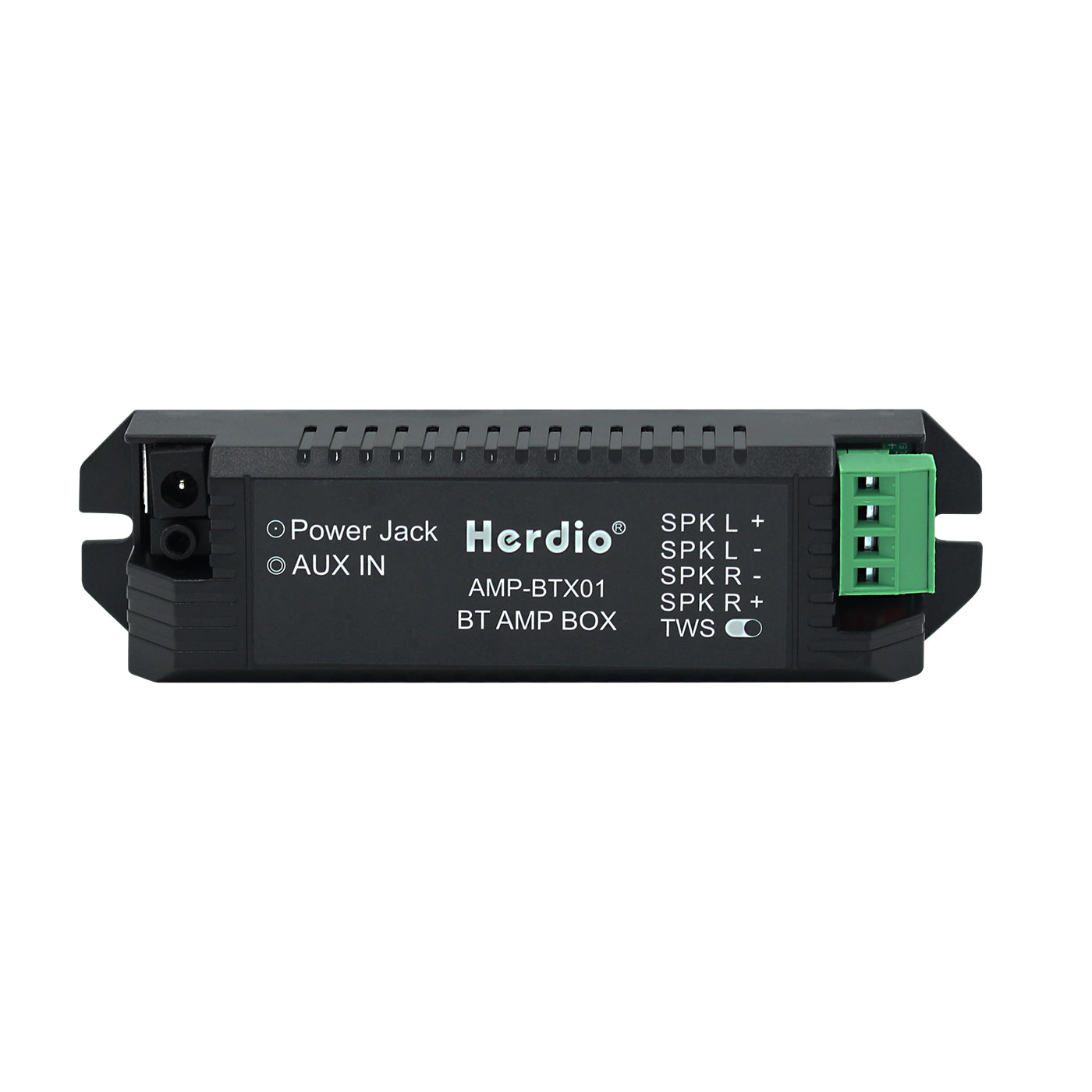 Connecting via Bluetooth
Power On the Bluetooth Amplifier:
Begin by powering on the Herdio Bluetooth amplifier.
Enable Bluetooth Function:
You don't need to set up Bluetooth, after powering on the amplifier, 
the Bluetooth light on the amplifier lights up to indicate that it is pairing.
On your TV, navigate to the settings or Bluetooth settings and search for available Bluetooth devices.
Connect to the Herdio Bluetooth Amplifier:
Locate the Herdio Bluetooth amplifier on the list of available devices and establish a connection.
Once the connection is successful, you can transmit your TV's audio to the Herdio amplifier via Bluetooth, 
and it will be played through your ceiling speakers.
Conclusion
Connecting your Herdio ceiling speakers to your TV can elevate your audio experience while enjoying movies, shows, or music.
Whether using the 3.5mm Aux audio input or the built Bluetooth functionality,
following these steps will help you set up a seamless and immersive audio environment in your home.
 Enjoy the enhanced sound quality and take your entertainment to the next level with Herdio's ceiling speakers.